SPECIAL EVENT BARTENDERS IN
HOUSTON & DALLAS
In short, we do it all! Not only do we plan everything with regards to your bartending needs, but we set up, take down, and make sure everything flows smoothly. See what we did there?
WE OFFER
BARTENDING SERVICES FOR:
Beverage Purchase Consultations
We recommend 1 bartender for every 100(+/-) drinking guests.
Bartending Rates (Rates are for 4-hours or longer events. Rates increase for lower durations):
Bartender
Admin/Booking fee
Single
Bartender

1

Admin/Booking fee

+$20
Double
Bartender

2

Admin/Booking fee

+$20
Triple
Bartender

3

Admin/Booking fee

+$20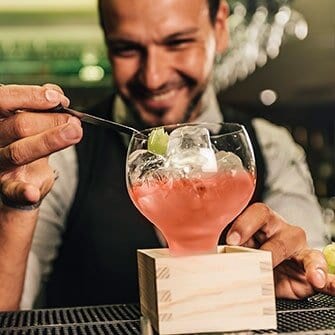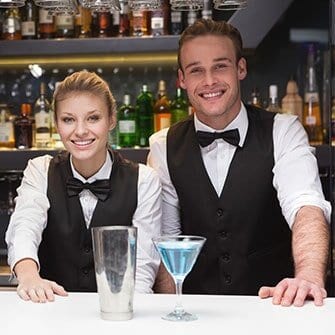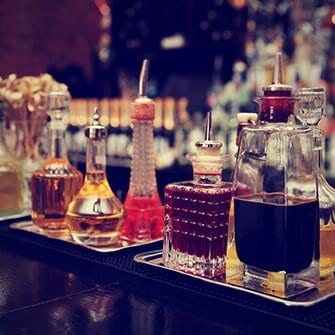 Professional and outgoing bartender(s) who are focused on providing great service for you and your guests.
Complimentary bar set-up and clean-up time

We arrive 1.25 hours early and stay late to ensure readiness and cleanliness
Drink Garnishes

Limes, Lemons, Cherries, Olives
Cocktail Napkins, Straws, Stirrers
Bartending Supplies & Tools

wine openers, bottle openers, cocktail shaker, ice scoops, bar mats, towels, cooler, and more
Specialty Drink Creation

Let us create drink that fits the theme or color scheme of the event. His and Her Cocktail?
Client provides 4 things: Alcohol, Mixers, Ice, and Cups
Full Beverage Consultation

Based on your event, number of drinking guests, and the number of hours, we use our expertise to help determine how much is needed for the bar.
Ice Only Purchase and Delivery Fees (ice purchase and delivery included in Full Service Fee above)
up to 200 lbs of ice: $40 (+) cost of ice
200-300 lbs of ice: $45 (+) cost of ice
300+ lbs of ice: $50 (+) cost of ice
Note: $2.50 per 10-lb of ice
Extra Staff Available

*Waitstaff, Bussers, Servers, Barbacks available @ $35/hour (no extra set-up or clean-up time included)
ALCOHOL CATERING IN
HOUSTON, TX
EVENT BARTENDING-ONLY OR AN ALCOHOL CATERING?
You have the choice of a complete Do-It-Yourself execution of the alcohol-related tasks including the ordering and delivering all the alcohol, mixers (sodas & juices), ice, cups, as well as transporting everything home at the end of the event. You hire a bartender to simply bartend the event.
Or…
You can hire a TABC licensed alcohol catering company to not only bartend your event, but to provide a complete professional turn-key solution.
Either way, Bartending2U can be your bartending-only provider or your complete alcohol caterer. We appreciate the opportunity to quote our services to meet your specific needs for your next event.
BARTENDING2U ALCOHOL CATERING SERVICE


Bartending2U has a Texas Alcohol Beverage Commission (TABC) mixed-beverage permit, same as a bar, and we operate and are regulated like a bar. All state rules and laws apply.
With our caterer's permit, we are allowed to operate our "bar" off-site, with a TABC approved daily temporary permit.
Alcohol Catering
Bar Options
Host pays for bartending service and for all alcohol (beer, wine and/or liquor) for the full duration of event.
Host pays for bartending service and for all alcohol limited to a certain $ amount, time, or a certain number of drinks per person.
Host pays for bartending service only, and the guests pay for all alcohol.
Host pays for bartending service only, and alcohol is paid for by host up to certain amount of time or minimum $ amount or only for certain types of alcohol and the rest is paid for by the guests.